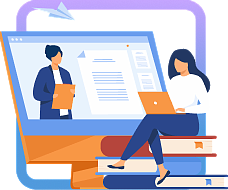 online platform of the Rosatom Academy Etutorium
About the organization in numbers
140+
projects
1500+
Participants from 37 Russian entities
21
action teams
including Republic of Turkey, Republic of Armenia, UAE, Egypt, India and Singapore
with 37 entities of Russia

17
overseas
Territory of presence


Lidia Kocheshkova
Ambassador of Atomenergoproekt JSC - Nizhny Novgorod Design Institute
Having high level of professional, organizational and communicative skills I am ready to help young employees to adapt at their workplace, to share experience and knowledge, as well as to be a leader while solving complicated tasks. I consider the work in SC Rosatom prestigious and in-demand.

Vyakina Svetlana
Ambassador of JSC Khlopin Radium Institute, St.Petersburg V.G. Khlopin Radium Institute
For me the Foundation is a source of self-development, self-fulfillment, an opportunity to express my knowledge and skills beyond my main professional activities. Together, by joint efforts of participants of the Association, through cooperation and joint developments, it is possible to achieve success in creating new unique projects, implementing various kinds of social programs, initiating professional and personal growth and being in demand here and now.

Pashkova Elena
Seversk Ambassador
mentoring, gives a new perspective of women's forces as a movement into science, many master classes of personal growth, a platform for creativity, new acquaintances and exchange of experience.

Kan Tatiana
Ambassador of JSC "UMC UGR"


Tatiana Gogoleva
Atomenergoproekt Ambassador
I like the atmosphere of smart and talented girls who are ready to learn and teach.


Kleptsova Anastasiya
Ambassador of JSC Atomenergoproekt
Participation in the Association of Women of the Nuclear Industry charges with energy and ideas. This is a constant development of each other's potential, mutual assistance and multilateral interesting communication with unique, professional and interesting people.

Arina Gukova
Ambassador of JSC "SNIPI"
I decided to become an Ambassador because I want to unite the entire beautiful half of SNIP JSC and implement cool projects - after all, a woman can do anything!


Alexandra Shaeva
Ambassador of FSUE Atomflot in Moscow
Participation in this community is a unique opportunity to meet ambitious, goal-oriented and intelligent women of the nuclear industry. Together we will be able to implement projects that are significant for each of us and the industry as a whole.


Olga Novoselova
Ambassador in the Public Council of Rosatom State Corporation in Novouralsk
I am sure that every woman can realize her potential by taking part in solving important social and economic tasks. It is important to form and promote a viable women's agenda for the development of the city, ROSATOM and the country.

Inna Pigulevskaya
Ambassador of Mashinostroitelny Zavod PJSC
Participation in the community gives an opportunity to realize the potential of women.

Yevgeniya Skorobogatova
Ambassador of FSUE PO Mayak

Tatiana Nasyrova
Ambassador FSUE "PSZ"
Let it be corny, but a woman needs a woman! We have been convinced for too long that women are rivals! I do not agree with this! I truly believe in the power of women. In the power of our unity! Women's community is not about diapers, raspypants, trends, and the latest collections. It's about career, achievement, and strength. It's about inspiration and opportunity. And the more of us, the greater our power!

Yulia Pogodina
Ambassador of FGUP RFNC-VNIIEF
I am glad to be a part of professional women's community which helps to implement and support socially useful projects for the benefit of the corporation, society and development of the nuclear industry, so being an Ambassador of such a community is very important to me.

Olga Efremenko
Ambassador of FGUP RFNC-VNIITF
Media
WIN_channel
THE ASSOCIATION OF WOMEN OF THE NUCLEAR INDUSTRY IS: women specialists in the field of the use of the nuclear industry, leaders of public opinion and residents of the territories of the nuclear industry enterprises in Russia.